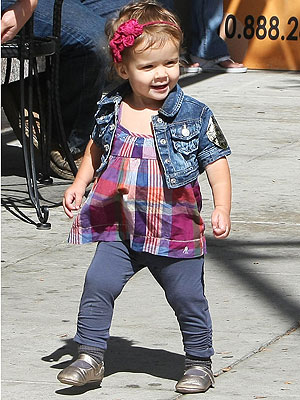 i know i pretty much dropped off the face of the [blogging] earth, but i just had to post this. i stumbled across it by accident, i'm actually really not a fan of paparazzi taking pics of celebrities' kids, but she doesn't seem scared or anything in this pic.
anyway, how precious is she?! omg! i think she's one of the cutest babies i've ever seen. her little leggings & tunic and the cropped jacket, haha. absolutely adorable. can't wait 'til i'm ready to have babies when i get all settled with my career & such.
btw, she's the daughter of Jessica Alba & Cash Warren.